Introduction
Short trip today. Nothing planned yet.
P.N Sierra de Guadaramma
​We left Riaza, relatively late as the drive was not too long. We passed this sign and turned the car to visit this national park. Again a huge amount of S-turnes to get to the top where we parked and went for a hike. There were some cars, but we did not see anyone during the one hour hike. At the parking 2 people who went for finding mushrooms. Not the first time we see people going with a basket into the forest.
​The hike itself was already nice, but there was an open spot where we could see a lake in the distance much lower. It was spectacular, but we had to get down to be able to view it. You guessed it right, we also had to get up again.
​Segovia
​This city was on the route and it is beautiful. Issue is, Jibbe is not a city dog, most sounds etc. scare him so we only had a drink and some appetizers.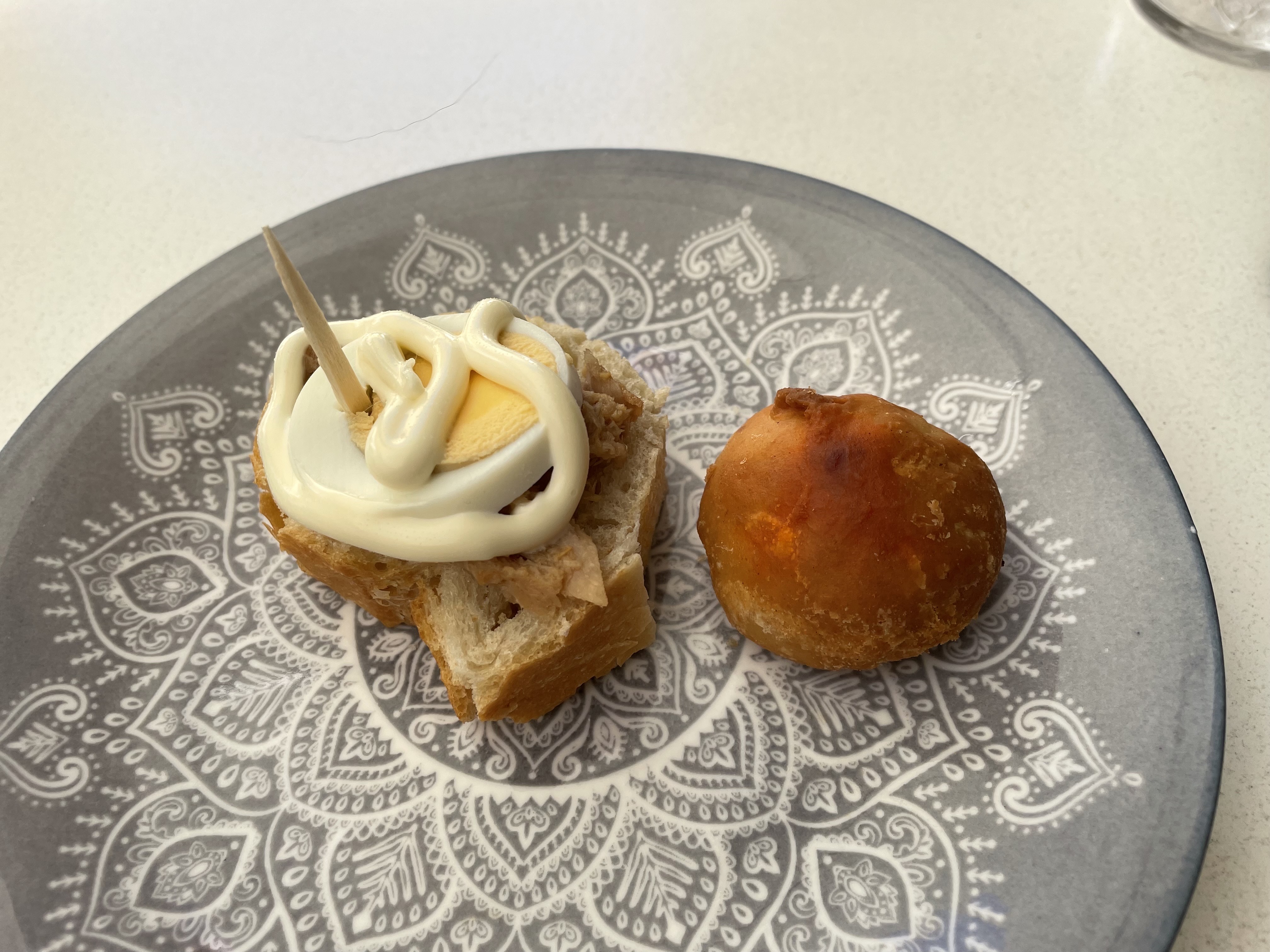 ​Salamanca
​We are now in Salamanca at a huge camper park. Will have some coffee tomorrow morning in the center and afterwards we will drive to our destination for the trip Arouca, Portugal. Here we will meet best friends again. Portugal/Portuguese here we come!